Challenge convention, grow your ideas and make the best work of your life.

Our teams move seamlessly between discovery, strategy, design and engineering. We help the likes of Spotify, Zego, and Soho House to create better Ways of Working, understand their users deeply and design the products they need.

We know that diversity of thought, background, and perspective make for more substantial teams and more impactful design and technology. We're building one of the most talented teams around, and we'd love to talk to you about joining us!
Our values are simple.
No egos.
Embrace change.
Make it useful.
Clear is kind.

Since our inception we have created a working environment that is exacting and driven, but open and friendly. We value outcomes over hours, and data over opinions. We would love you to come and be a part of it.
Work with us in the office or from home.

We are committed to creating a true life-work balance, and by treating each other as equals and starting from a place of trust with every new team member, we get the best out of people.
We've created a company that is flexible first. Work with us face-to-face or from home, whatever suits you best. Either way, we'll bring people together socially to meet each other and build deeper relationships.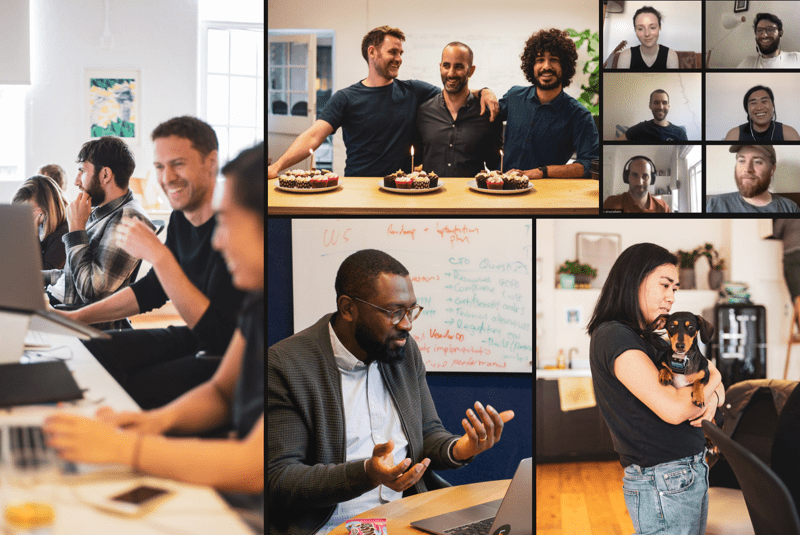 Creativity needs time and space. So we make it.
Continual learning
We've got all the tools to accelerate our team's growth and development through well defined and measurable frameworks. We want you be growing in your career, not just your job

Creativity
Creativity needs time and space, so we make it. Between designated offline time, our Product, Design & Engineering Club meetings and our social impact work, you'll find the time you need to spark your imagination.

Output, not hours
We're flexible first and wholeheartedly committed to a true work-life balance. You'll be treated as an equal and judged on the work you create, not the hours you keep.
Benefits & Perks
27 days of holiday plus bank holidays
6% employer pension contribution
6 weeks paternity & 16 weeks maternity leave

Annual team trip
Flexible working: choose how and where you work
Budget towards your home office set up
Bonus scheme
Private health insurance
Gym membership contribution

Learning & Development budget